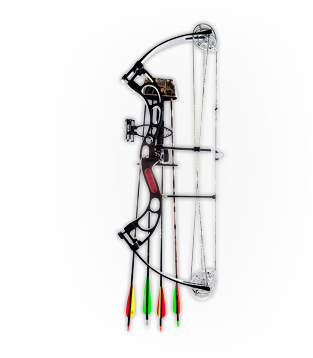 Our design concept is based on user experience. With the help of American native hunters and Chinese pro archers, they had participated in the whole process – from idea to product. And they provided us a lot of information close to market and customer.
AC cam system has two inner modules and can offer huge range of draw weight adjustment from 10 to 65 pounds without a bowpress.

Youth module : 10 to 45 lbs.
Adult module : 30 to 65 lbs.
Adjustable drawstop
Cam bearing : Tin bronze
Cam colors : AZ0 free
6061-T6 CNC
7075-T6 CNC

Twin cam and single cam provided

Forged and CNC aluminum riser
Light and strong
Precise and Compact

Long and strong riser provided

These bow grips are made by the food-grade silicone, so that they feel warm and soft.
The color of grips will not fade off for longterm outdoor time.
AZ0 free
Middle grip design

The fork of solid limb reinforced
Pre-loaded and sharply curved limb design
Parallel limb design

Solid limb and seperated limb provided

Killing any excess noise and vibration at the shot
Adjusted by screwing the Copper nut

2" long screws offer huge range of draw weight.

The bare bow has light mass weight of 2.73 pounds.